INSURER RECTIFIES 29 REPAIR DEFECTS AFTER RECOMMENDATIONS MADE BY VSSA  
Vehicle: 2014 Toyota Hilux
Insured Value: Market Value
Market Value: $20,000
Ancap Safety Rating: 4.5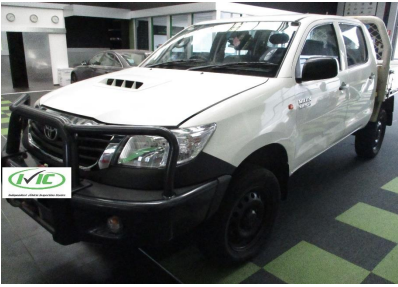 Technician Name
Stephen Pascoe
Technician Report and Comments
"It is my expert opinion this vehicles structural integrity is currently compromised and is unsafe to drive. The vehicles accident damage is still existent with visual indicators supported by chassis measurement documentation.
Furthermore the collision energy management system built into this vehicle is currently altered and voided from the original Computer Aided Design (CAD) released by the" Toyota Motor Corporation"
Failed Inspection
• The vehicle had 29 repair defects.
• Manufacturer repair standards were not adhered to.
• Manufacturer repair methods were not followed.
Opportunity to Rectify
• All related parties were invited to view the vehicle and defects.
• An opportunity to rectify the defects was provided.
Mediation
• A final opportunity was given to the insurer to rectify the defects.
• A recommendation was issued to the insurer to settle the matter to eliminate further risk and liability and to avoid further costs.
Outcome
• The insurer and the customer agreed to a rectification of the vehicle based on our report
• The IVIC inspection fees, vehicle storage fees and customer rental vehicle costs were paid by the insurer.
• The vehicle was classified a "Rectifiable"